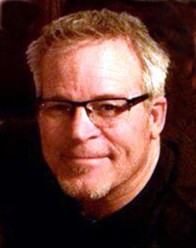 Dear Guest,

There are few experiences in life more intimidating than visiting a new church. What will the people be like? Will I fit in or call attention to myself? Is the worship style something I can relate to? Where do I go first to particpate? Do I relate to the person teaching up front?
Since Centerstage Church began a few years ago, we have wanted to do two things: introduce people to Jesus, and help people grow and develop as Jesus followers. And we want to do that in a friendly, authentic, easy-to-grasp way.
I think when you visit, you will see that. The Centerstage family is dedicated to helping people know Christ and become mature in Him. We worship in a relaxed style, gather in friendly conversation, and welcome you to join us in helping create a church you can be proud to call home!
I hope to see you in worship soon,
Pastor Michael E. Bryce, Sr

Our Name
The name of Centerstage Church, comes from a theatrical term which means the most important place. This is the place we give to Jesus. Our motto is "…putting Jesus first…".

We think you will find us friendly, hard-working, and committed to excellence. We hope you will also see people committed to Jesus Christ, restrained in ego, and always learning about how we can better serve one another. We value creativity, quality, diligence, and our senses of humor.
Our Core Values
We have identified four Core Values which guide our culture and our decisions:
Community - humble people experiencing God together and sharing it with others

Hope - thankful people who seek to live Christ in us
Authenticity - honest people who aren't perfect, but seek to be holy
Truth - dependent people who look to God's book, The Bible, for answers.
Our Mission
To help people know Christ and become mature in Him.